The rain was nonstop pouring onto Brooklyn's Prospect Park Bandshell, but that didn't stop Julien Baker (or her fans) from enjoying a night of outdoor music. In fact, the residual rain from Brooklyn's recent nor'easter created the perfect environment to listen to Julian Baker's gloomy whispers of pain and wanting to fly through the car windshield. Morbid subject matter, but worthy nonetheless.
Despite being one of the few paid concerts of the usually free Celebrate Brooklyn! (and despite, of course, the weather), the turnout was impressive, drawing over 2,000 Brooklynites out of their homes and into the packed Prospect Park. Fans were treated to an absolutely beautiful set with songs from Baker's both EPs, two releases packed heavy with sorrow that can change your mood in an instant. Although woefully cut short for reasons undisclosed (most likely due to slippery conditions), Baker still gave her all, delivering emotion so raw no one knew if the audience's faces were wet with raindrops or tears. It seems half the audience was woefully underprepared for their hearts to be squeezed, standing there like they didn't know what hit them, unexpectedly stripped raw and reminded of pain they thought was forgotten.
The beauty of Julien Baker is that she is able to deliver quiet emotion— her voice is softer than most rockers and her guitars more overpowering, yet if anything it creates perfectly the illusion of shouting through the airwaves, gasping for breath and fighting to be heard. The wild guitar shredding and fast, danceable beats of the next show were largely absent here but not at all missed; it was a much needed interlude that reminded the audience they still had feelings. And Baker, so nakedly armed with a pedal and her guitar, reached deep into repressed memories and laid them all bare for those thirty minutes, inviting the audience to join her in remembering a time when nothing was okay. From the first song, it was clear her live talent was as impeccable as it was in the studio: from her singing to her guitar skills, she played each song with as much fire and passion as her studio songs demanded, baring pieces of personal heartbreak in hopes someone would relate. Her deeply dismal confessions and relatable angst made for an immediate connection with almost everyone in the vicinity— people passing by on their bikes even stopped to listen. "Call me a coward, but I'm too scared to leave," she sang over shaky guitar chords to absolute silence, as the crowd stood awestruck at this tiny woman in front of them, yelling her soul into the ether.
Fresh from Pitchfork Music Festival, a small detour on her nationwide tour with Courtney Barnett, Baker is quickly gaining a following— and rightfully so. She has the confidence of an advanced musician who's used to selling out arenas, and boasts a unique ability to connect with a crowd with just her lyrics. Even though her set was short it seemed she'd noted the weather and picked the deepest of songs that would lend themselves to a collective angst session, a group therapy over shared trauma. She took the inconvenience with quiet dignity, even if it meant there wasn't time for talking or much else. But as we witnessed tonight, even a short set of hers can leave a lasting impression on anyone nearby; by the time the show was over the audience was drenched, both in rainwater and in the raw emotion she had set loose from her place on stage. Her voice and passion reached far beyond her, making it absolutely impossible to disconnect emotionally from the show long after it was over. She had long left the stage, yet the audience was still picking up the pieces of what she'd broke, tending anxiously to wounds that had been so delicately ripped open. A sharp contrast to the show that came after— but no less arresting.
Stream tonight's setlist below.
This is just one date of many, as Brooklyn sees the return of the Decemberists on Aug. 14, and of Jason Mraz & Brett Dennen on Aug. 7. Tonight's proceeds go to funding BRIC's free Celebrate Brooklyn! summer concerts, as well as the free community events they hold during the year.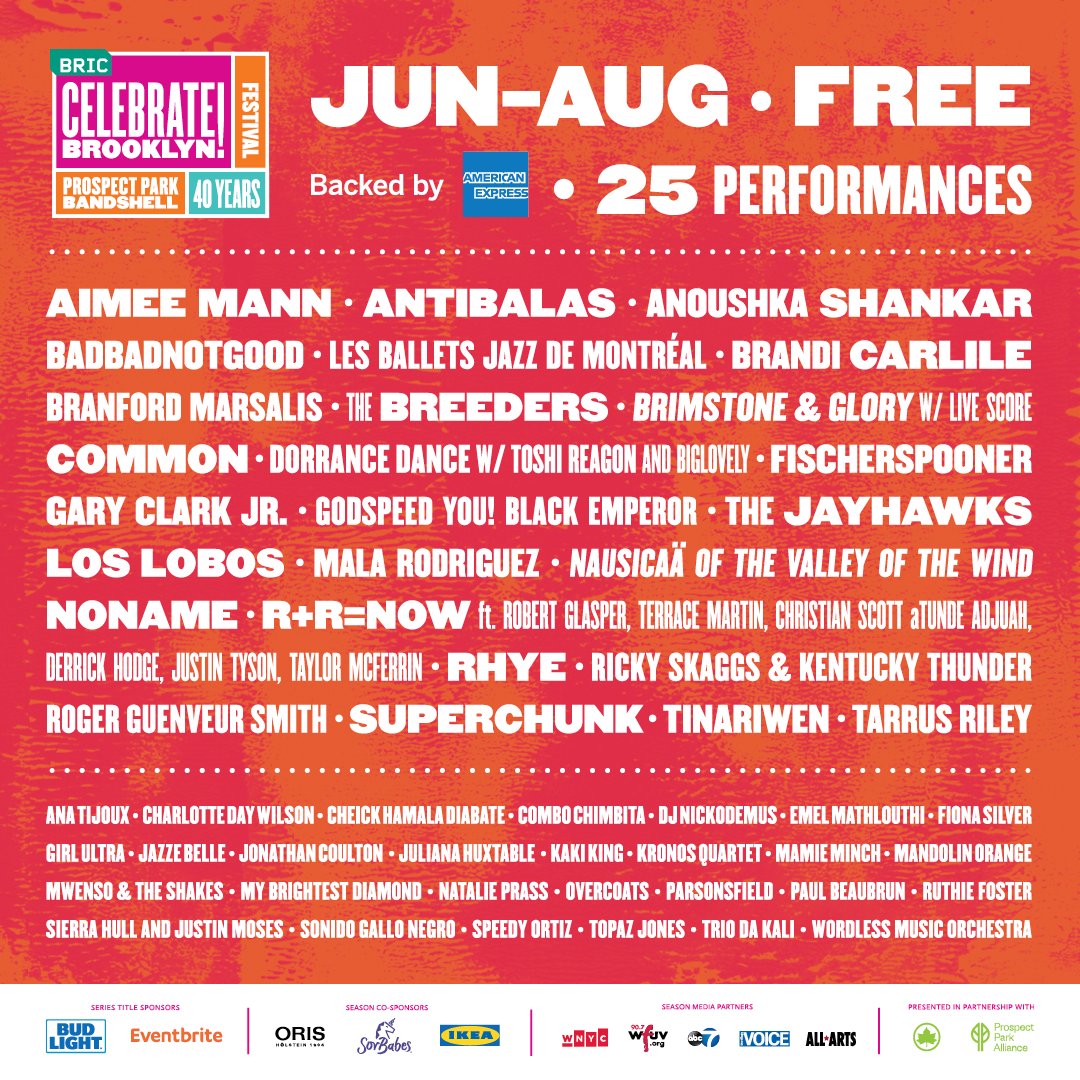 Julien Baker was the opener for Cortney Barnett's show, a review of which you can read here.