After doing the rounds of the radio circuit this morning premiering new single 'You're In Love With a Psycho', Kasabian have unveiled their new record 'For Crying Out Loud' which is set for release on the 28th of April.
There has been murmurings of a sixth album from the band for quite some time now and in February, Serge Pizzorno the band's lead guitarist and creative muse tweeted this teasing image.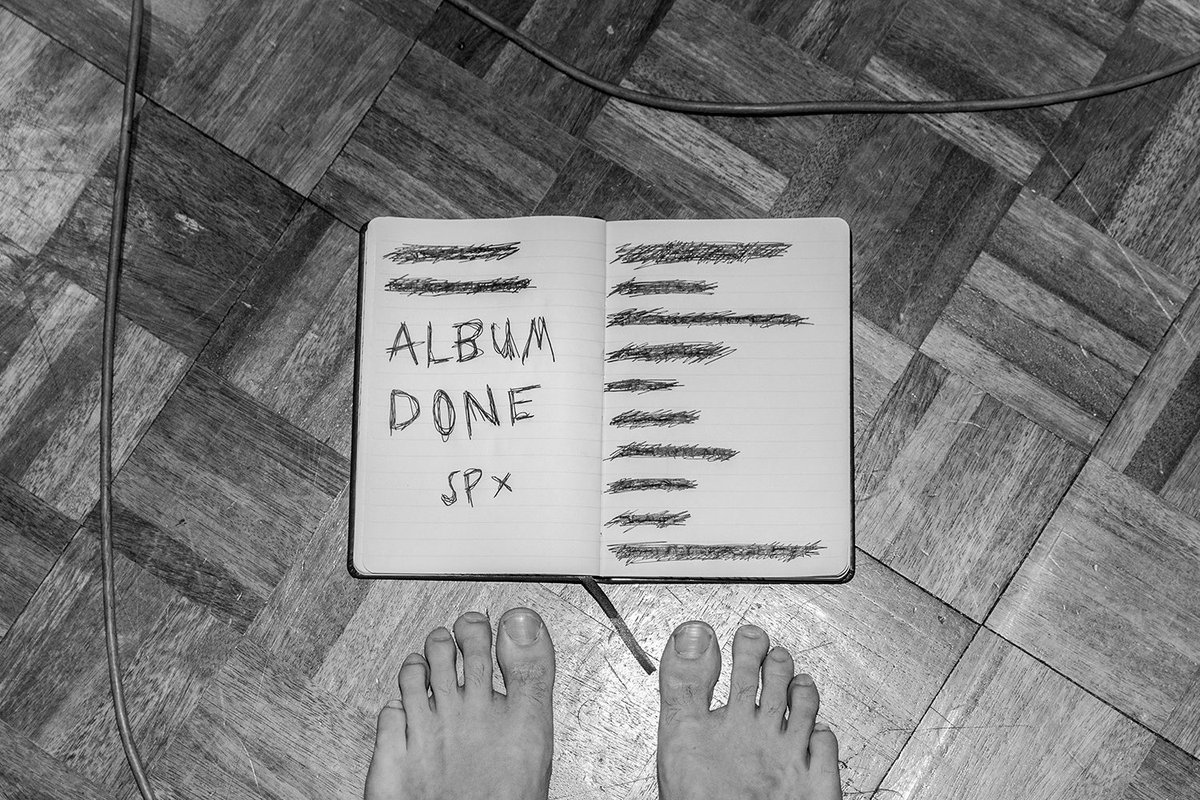 Serge and co have hinted that 'For Crying Out Loud' will see Kasabian return back to their guitar roots while still retaining the groove possessed on previous records and new single 'You're In Love With a Psycho' provides evidence of this 'back to basics' approach and could easily find itself on their fourth record 'Velociraptor'. In an interview with Q Magazine earlier this year, Pizzorno stated "It's nothing like '48:13'. There's no fucking interludes or any of that shit."
The tracklisting for the album is as follows:
'Ill Ray (The King)'
'You're In Love With A Psycho'
'TwentyFourSeven'
'Good Fight'
'Wasted'
'Come Back Kid'
'The Party Never Ends'
'Are You Looking For Action'
'All Through The Night'
'Sixteen Blocks'
'Bless This Acid House'
'Put Your Life On It'
In tandem with the announcement of the new album, Kasabian will also be touring some of the UK next month prior to it's release. Fans must pre-order the record in any form to be in with a chance of getting tickets, which you can do here – https://store.kasabian.co.uk/.
You can find Kasabian at these venues next month:
Wed 12 April – LLANDUDNO Venue Cymru
Thu 13 April – BIRMINGHAM 02 Academy
Sat 15 April – NEWPORT, Newport Centre
Sun 16 April – SOUTHEND-ON-SEA, Cliffs Pavillion
Tue 18 April LONDON, The Forum
Wed 19 April – LONDON, The Forum
Thu 20 April – LONDON, The Forum
Sat 22 April – DUBLIN, Olympia